Bridgend's Lektronix repair company closes warehouse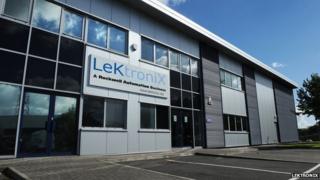 A Bridgend warehouse has been shut leading to the loss of 44 jobs at electronic repair company Lektronix.
Owners Rockwell Automation said the closure of the warehouse was part of "consolidation" in the UK and Iberia.
The company said it hopes to identify redeployment opportunities and has already created some of these in the company's Aldridge site.
Staff are also able to apply for any job where the company operates in Europe, the Middle East and Africa.
Nine other jobs have also been lost at the company's Portugal facility.