Pupils warned over 'sexting' danger by police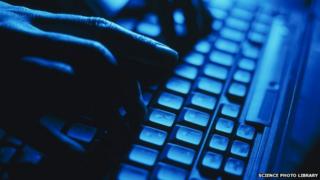 The dangers of 'sexting' are being highlighted to pupils in mid and south west Wales as part of a cyber-crime campaign.
Police will explain about the dangers of sending sexually explicit pictures and messages via their mobile phones.
The youngsters will also be shown how their social media profiles could jeopardise future careers if inappropriate material is included.
It is part of a UK drive being run by the National Crime Agency.
It aims to highlight crimes such as personal data theft, cyber-bullying, fraud and child abuse.
A spokeswoman for Dyfed-Powys Police said officers had recently worked on a case involving an online dating website scam where the victim was conned out of thousands of pounds over a period of months through a fake dating profile.
The force said falling for such scams could leave victims feeling embarrassed and ashamed.
Police are advising anyone who fears they are being scammed online or has concerns about family or friends who may be vulnerable to call 101.
Tips for keeping yourself safe online
Delete suspicious emails and social media messages without clicking on the links
Install antivirus security software
Keep your computer up to date with the latest software updates
Be security conscious on social media sites; log out when you are done and do not connect with people you do not know
Regularly change and use strong passwords and do not share them with anyone
Be careful about what you share online - do not give away more personal information than needed on social media and back up important files and media content to secure storage solutions such as external hard drive/trusted cloud storage
Source: South Wales Police