No rise in unqualified teachers in Wales, says union organiser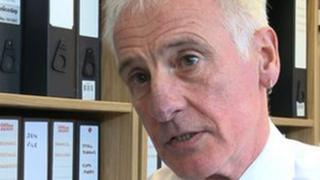 The use of unqualified teachers in schools is not a problem in Wales, a teaching union representative has said.
At the NASUWT annual conference in Cardiff this weekend, the union said the use of unqualified staff was on the rise.
Rex Phillips, however, said that was not true in Wales and it was only in England that such staff were recruited.
He said the Welsh government had stuck to "the principle that pupils should be taught by qualified teachers".
Speaking to BBC Radio Wales, Mr Phillips accepted there were instances of unqualified support staff working in Welsh schools, but not teachers.
He said: "That's a matter of the management within a school, and where we know about that, and where we are told about that, we will go in and we will challenge that."