Wales education: More investment needed says union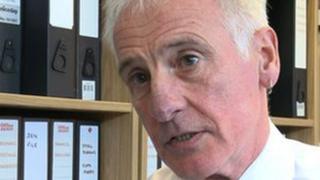 A teaching union has said there has not been enough investment in Welsh schools, ahead of a debate at its conference in Cardiff Bay.
NASUWT's Rex Phillips claimed there had not been enough money since devolution in 1999.
His comments came ahead of an address by Education Minister Huw Lewis to union delegates at the Wales Millennium Centre on Sunday.
He will argue standards have risen and flag-up a £20m improvement programme.
Following his speech, members will consider a motion to secure a commitment from parties to invest in Welsh education.
However, Mr Phillips said the lack of investment was leading to redundancies and "staffing levels were preened to the bone".
He said unless that investment was made it would "prejudice" the ability of schools to the deliver the curriculum.