TV bosses at Made in Cardiff in hot water over nudity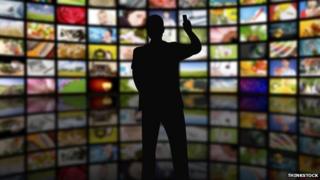 The owners of the TV channel Made in Cardiff have been summoned to a meeting with regulator Ofcom after an episode of its Brits Behind Bars programme was found to breach the broadcasting code.
The programme, which included nudity and bad language, was broadcast before the watershed on 8 December 2014.
While the episode included one uncensored swear word, it also included 78 "bleeped" instances of swearing over the course of its hour-long slot.
The company has apologised.
Ofcom initially investigated the programme after receiving a complaint about a scene of nudity when a person was seen taking a shower.
The regulator concluded that the programme breached rules designed to protect children from unsuitable material, and to prevent the broadcast of the most offensive language before the 21:00 watershed.
Ofcom has called the licence-holder, Made TVL, to a meeting to discuss its compliance arrangements after a number of other recent breaches of the broadcasting code on its local television services.
Made in Tyne and Wear broadcast an episode of its Reel programme, which contained bad language and adult themes at 18:00 GMT on 3 January 2015.
In a statement, the company said: "As with prior breaches, these occurred as a result of internal procedural issues around the launch period and were rectified in early January as part of a wider restructuring of compliance procedures.
"Made Television wholeheartedly apologises for the errors and fully appreciates the severity of the breaches."