Election 2015: Your election questions answered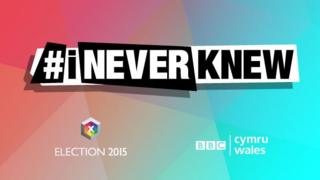 Throughout the election campaign BBC Wales News is answering young voters's questions and reflecting their views through our interactive #iNeverKnew project.
The aim is to cut through the jargon and present election news in a different way.
If you've got a question about the election or want to know what the parties will do for you, let us know.
Follow our reporter Steffan Messenger on Facebook, where he'll be posting all our #iNeverKnew coverage and focusing on the issues you feel passionately about - your cash, your career, your future.
And check out our guide to what the parties say they'll do for young people here.