General election 2015: Campaign enters final full week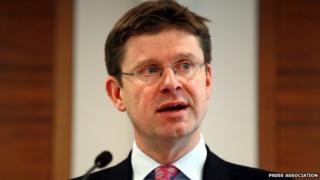 The Tories will turn their attention back towards the economy in the final full week of the general election campaign.
Greg Clark, the UK government cities minister, will be in the target seat of Gower for them on Monday.
Conservatives say they want to concentrate on the recovery.
It comes after Welsh secretary Stephen Crabb said the party must not get "rattled" by the deadlock with Labour in UK-wide opinion polls.
Queen guitarist Brian May will be on the campaign trail for Labour, visiting the target seat of Carmarthen West and South Pembrokeshire.
Plaid Cymru leader Leanne Wood is due to visit Caerphilly, a valleys seat where her party has challenged Labour in recent years.
The Liberal Democrats are campaigning on the threat of UKIP having a role in forming the next UK government in a hung parliament if the Lib Dems are not back in power.