'Last chance' to contribute to curriculum change plan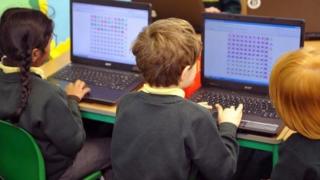 Members of the public are being urged to give their views on a proposed shake-up of the national curriculum.
A report by former chief inspector of schools Prof Graham Donaldson recommended wide-ranging changes for Wales, including less testing and ending the key stage system.
The first stage of the consultation ends this Friday following a series of public debates around Wales.
People can read the proposals and add their views online.
Reactions to the report, Successful Futures, will be analysed and Education Minister Huw Lewis will make a formal response later in the summer.
He said: "To get this right everyone must play their part in building our new school system. I will continue to consult with interested parties, and test and refine our proposals to make sure that Welsh education is seen as leading the way."