Alun Michael: Election defeat 'won't affect assembly chances'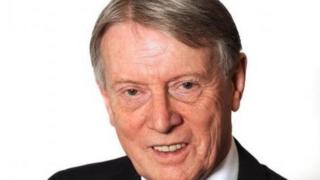 UK-wide issues that lost Labour Westminster seats will not affect the party's chances in next year's Welsh assembly elections, according to former First Minister Alun Michael.
Mr Michael said the general election campaign changed in the "last 24 hours", as people turned to the Tories.
He said voters in closely fought seats like Cardiff North and Aberconwy based decisions on national issues.
Mr Michael also admitted Labour failed to win over undecided voters.
Mr Michael, now Police and Crime Commissioner for south Wales, told Radio Wales that Labour ran a "brilliant" doorstep campaign in marginal and target areas, focusing on the local messages.
"In the run-up to the Welsh assembly elections next year, voters will not be influenced by issues on a UK level," he added.