Help to Buy: 1,400 new homes purchased since scheme's launch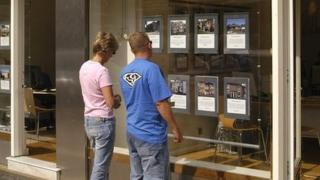 Almost 1,400 homes have been purchased through Wales' Help to Buy scheme in the 15 months since its launch, the Welsh government has announced.
The scheme allows buyers of new build homes under £300,000, who have a 5% deposit, to apply for a loan of up to 20% of the property's value.
First time buyers have accounted for 74% of completions.
The average purchase price of a property bought using the scheme was £178,290.
The Welsh government said that with a further 600 purchases in the "immediate pipeline" the scheme was on track to support the construction of 5,000 new homes across Wales by the end of March 2016.