Welsh Water to cut 360 jobs over the next five years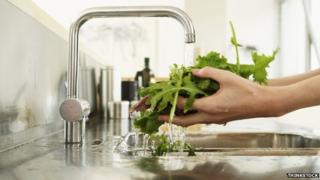 Welsh Water is to cut 360 jobs over the next five years, it has announced.
It is planning cuts of £56m as part of a £1.7bn restructuring programme running until 2020, with post closures up to that point.
Welsh Water currently employs 3,000 people in Wales and Hereford.
Ken Baker of the GMB union told BBC Wales: "In fairness to the company, this is down to (industry regulator) Ofwat, rather than what the company would have wanted to do."
He said he hoped most of the job losses could be through "natural means" rather than redundancies.
A spokesman for Welsh Water said the aim was to achieve the reduction in staff through selective voluntary redundancy, retirements and not filling vacancies.
He added: "Despite challenging efficiency targets, we are confident that we will see further improvements to the services we provide our customers and that we will also reduce customer bills by 5% in real terms between 2015 and 2020."
A spokesman for Ofwat said: "We challenged Dwr Cymru (Welsh Water) to listen and respond to its customers' priorities. They did that. Customers said they wanted bills kept down, while improving service.
"How Dwr Cymru sets itself up to do that is a matter for the company. We are here to make sure customers get a fair deal."