Farm sales 'disastrous' for future of the industry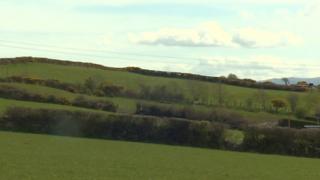 Selling council-owned farmland is "disastrous" for the future of the industry, farmers have warned.
It follows the sale of 56 farms and buildings in the past five years, leaving 495 left in public ownership.
Carmarthenshire, Denbighshire, Powys and Wrexham councils have all sold land and said they would be open to sell more if the opportunity arose.
Anglesey, Flintshire, Monmouthshire, Newport and Pembrokeshire councils have also sold farms.
"The fact that so many have been sold is quite worrying," Farmers Union Wales vice-president Brian Walters told Newyddion 9.
"This means there's less opportunity for young farmers to get into the industry and it's difficult as it is these days with living costs.
"It's disastrous that young people can't get into the industry like they used to in the past."
The Welsh Local Government Association has been asked to comment.