Crisis-hit steel industry backed by #steelselfie campaign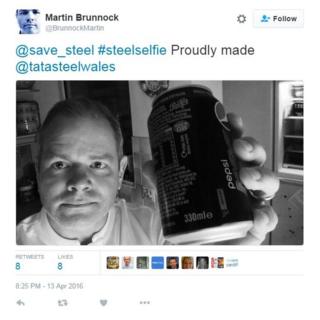 People have started to tweet pictures of themselves with something made from steel in a show of solidarity for the crisis-hit industry.
The #Steelselfie campaign on Twitter has seen posts from across the UK and as far afield as New York and Kabul in Afghanistan.
It comes as the future of Wales' steelworks remain in doubt, although at least one potential buyer has expressed an interest in buying Port Talbot's plant.