Bafta Cymru games awards shortlist revealed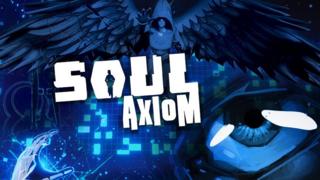 Bafta Cymru has announced the shortlist for its 2016 gaming awards.
Categories include best game, artistic achievement, technical achievement, game play design and sound and music.
The awards ceremony will be held at Cardiff's Tramshed on 18 June.
Host and Torchwood star Gareth David Lloyd said: "I've seen a clear growth in the games industry here... and it is clear that there are more companies creating fantastic games across a variety of platforms every year."
Nominations
Best Game Award
Wales Interactive - Soul Axiom
Thud Media/Toots Enterprises - Toots Race
Rantmedia - TV Sports Soccer
Artistic Achievement Commendation
Thud Media/Pesky Productions - Boj Smoothies
Squarehead Studios - Star Ghost
Cube Kids - Teletubbies
Technical Achievement Commendation
BBC Cymru/BBC Digital Creativity/Aardman Animations - Doctor Who Game Maker
Tell Player - Mr Quin
Cube Kids - Teletubbies
Game Play Design Commendation
Thud Media/Pesky Productions - Boj Smoothies
Squarehead Studios - Star Ghost
Cube Kids - Teletubbies
Sound and Music Commendation
Thud Media/Pesky Productions - Boj Smoothies
BBC Cymru Wales/BBC Digital Creativity/Aardman Animations - Doctor Who Game Maker
Cube Kids - Teletubbies