Tata Steel: Welsh MPs raise fresh fears over merger talks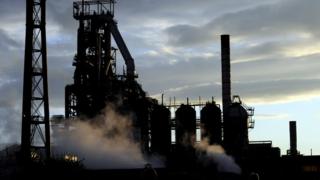 A merger deal between Tata Steel and rival ThyssenKrupp could see the Port Talbot plant "hoovered up" and closed, a senior Welsh Labour MP has warned.
Former shadow Welsh secretary Nia Griffith told a Commons debate that ThyssenKrup has closed down other plants at short notice.
Aberavon MP Stephen Kinnock said a Brexit vote also meant the Welsh site may not get the investment it needs.
Plaid Cymru has already warned a deal would be a "death knell" for the plant.
Speaking in the Westminster Hall debate on Wednesday, both the Llanelli MP Ms Griffith and Mr Kinnock called for immediate action on energy costs for the steel industry.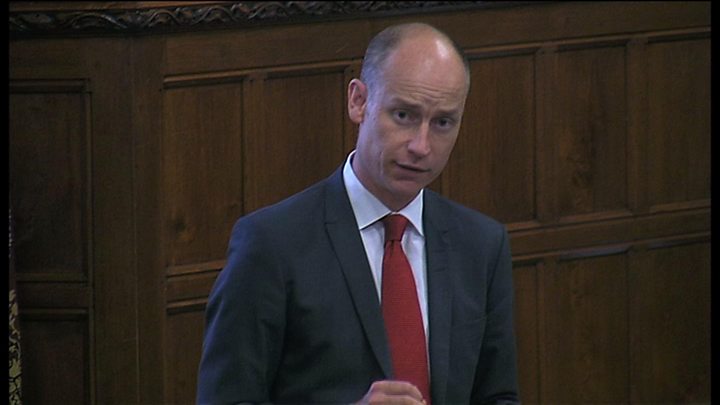 Ms Griffith called on the UK government to reduce green taxes on emissions following the vote to leave the EU.
"The government should and must act," said Mr Kinnock.
"What the industry cannot take is more delays and uncertainty."
UK business minister Anna Soubry reminded MPs the UK has yet to leave the EU and was still subject to rules on state aid.