Quidditch team to get on broomsticks in Premier League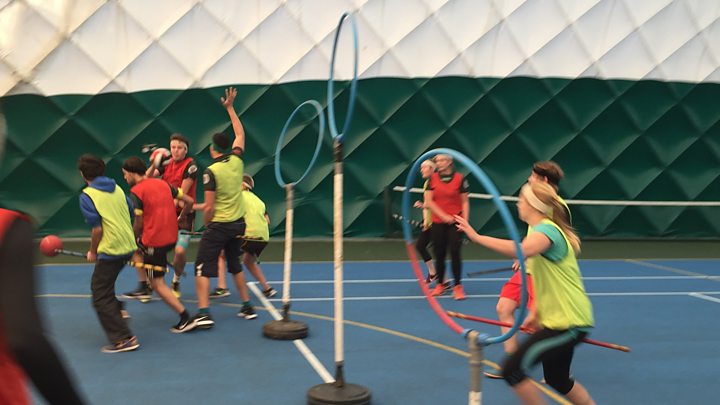 The Harry Potter-inspired sport of Quidditch is to have its first Welsh national side.
It appeared in the JK Rowling children's books where teams of seven, on broomsticks, played on a hockey-sized pitch at Hogwarts school.
The game has proved popular at universities, with Bangor Broken Broomsticks one of the best.
A Quidditch Premier League launched in 2017 and in 2018, the Welsh Dragons and Scottish Thistles will join.
There will be 10 teams, with a final in August.