'Teething problems' for new GWR train to Wales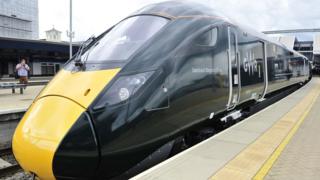 A new high-speed train has arrived in Wales - after a morning marred by a cancellation, a delay to another service and broken air conditioning.
The Hitachi 800 engine will be faster and carry more passengers and will run on GWR for the next 27 years.
The first service to Wales was supposed to leave London for Cardiff at 08:15 BST - but was cancelled.
Welsh Secretary Alun Cairns said passengers welcomed the new trains.
"With the latest technology there is always teething problems," he said, following the earlier cancellation.
"I'm excited, because people travelling between Swansea and London Paddington, from today, will be using the most modern trains on the network."
The BBC's One Show presenter and broadcaster Gyles Brandreth described the new train as "swish" as it made its way to Cardiff, on time.
The fleet of intercity trains was designed to be electric, but will switch to diesel power from Maidenhead, until lines to Cardiff are electrified.
However, the stretch to Swansea will remain diesel powered, after a decision to scrap plans to extend the electrified network that far west.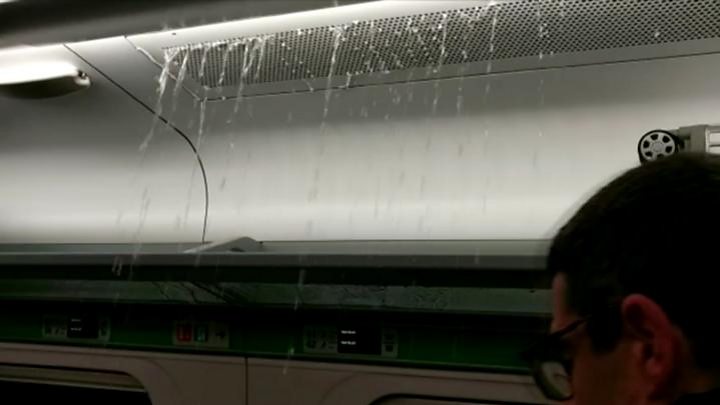 The first passenger service for the new engines left from Bristol on Monday morning, but arrived in London 41 minutes late.
Passengers on that service also had to deal with a broken air conditioning unit, which saw water cascade into a carriage.
The new trains are capable of travelling at 148mph (240km/h), and will eventually replace the current Intercity engines, but are currently restricted to speeds of 125mph (200km/h).
Eventually, there will be 57 of the new trains operating on both the GWR western mainline and the East Coast line, costing £5.7bn for the fleet.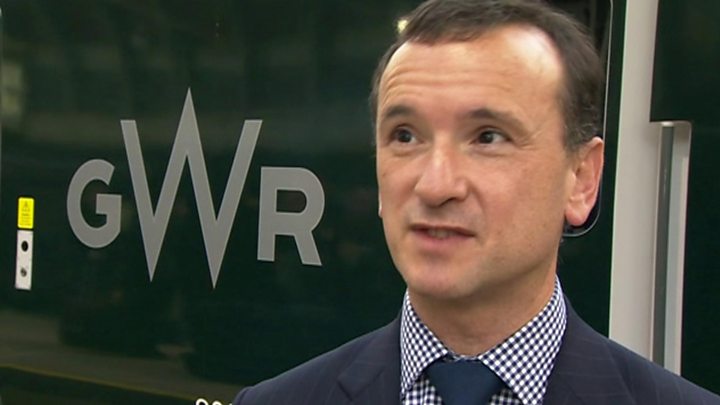 Hitachi Rail Europe, which has the job of building the new engines, said Monday marked the biggest upgrade for GWR in 40 years.
Officials said issues with the first services were being investigated.
Managing director Karen Boswell added: "We, at Hitachi Rail, are really proud to have built trains in the UK, designed using Japanese bullet train technology, that are improving passengers' journeys on the Great Western route.
"Nine years of hard work has gone into making this vital fleet upgrade happen, including creating a brand new factory, workforce, and establishing modern maintenance facilities from Swansea to London."
She added that she was "very sorry and disappointed" for the disruptions to the service and said they would "ensure that these are corrected as quickly as possible".