NHS Wales 'best position' to cope with winter pressure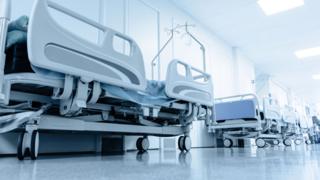 More money could be pumped into the Welsh NHS to deal with significant heavy winter pressures if needed.
Health Secretary Vaughan Gething has not ruled out the move and it comes after he announced an extra £50m to reduce waiting times in August.
Hospitals and social care are gearing up with plans for peaks in demand.
However, Mr Gething said the health service was in the "best position possible" to deal with potential difficult days in the coming months.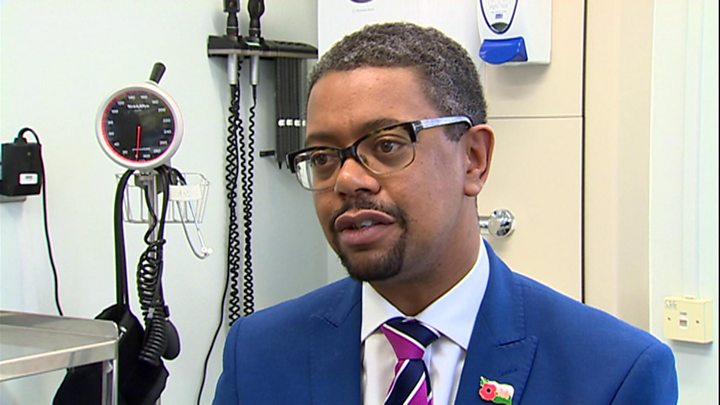 "It would be a foolish health minister or any member of the government who said that there is absolutely no room for manoeuvre, if there is significant additional pressure across public services that we won't look to do something about it," he said.
"But we think we're in the best position possible having injected that extra money to improve performance already, having had a whole system approach to health and care."
Mr Gething said Wales has learnt from previous years in successful planning between the ambulance service, NHS and local authorities.
He said there was a "much more fractured system" across the border in England in terms of the NHS and with local government in terms of social care.
Plans in place include a Choose Well campaign to guide people to use different parts of the NHS in the right way.
But there will also be three other key areas:
NHS Direct Wales via 111 - available 24 hours a day - will continue to be rolled out.
"My Winter Health Plan" is going out to 10,000 people, mostly those with chronic conditions living in their own homes, to enable health professionals to quickly access what type of help they might need and which medicines they are on.
"If you're a healthcare professional, arriving in someone's home, if they're not able to communicate effectively with you, it should help," said Mr Gething.
"It will also help the person in their own home understand their own healthcare needs.
"Equally, if you end up going to a minor injuries unit or A&E, if you take [the plan] with you it should help at that first point, say 'here are my regular care needs' and speed up the process."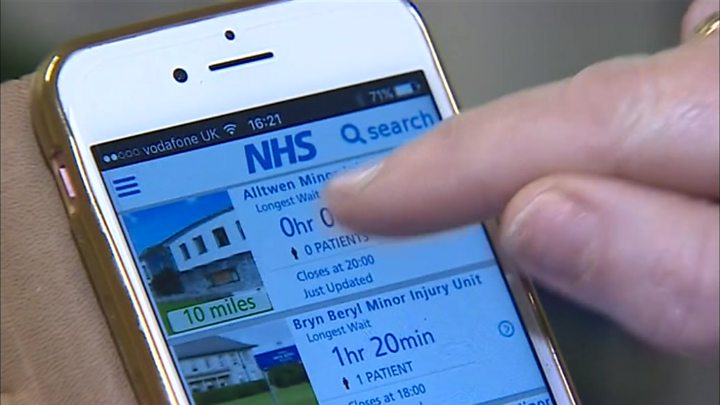 Live A&E waiting times will be rolled out for people across Wales, after the app was trialled in north Wales.
It is aimed at encouraging people not to overload the system in emergency and minor injuries departments by seeing how busy they are.
NHS Wales chief executive Dr Andrew Goodall was confident the health service will be able to cope.
"We have to keep an eye out for things like a snap of cold weather and if there is any flu starting to demonstrate being active in our communities," he said.
"That's why it's really important that people do take up flu vaccinations as part of their own preparations for how they look after themselves."
He said there would be "some difficult days" but the NHS would be looking to give a professional response.
Conservative health spokeswoman Angela Burns said the service had consistently struggled despite increased spending and a "multitude" of measures to cope with winter pressures.
"The number of people using A&E has increased by more than 10,000 presentations in the last three years, with a sharp rise in the number of older people attending, and a simultaneous decline in the number of NHS direct users," she said. "Bed occupancy figures also remain stubbornly high."
She said the health secretary needed to explain "how this rising level of spending is sustainable in the clear absence of a strategy."