'Difficult' winter days ahead for NHS Wales - Gething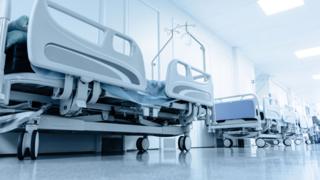 Pressures on NHS Wales have eased this week but frontline services continue to be under considerable strain, the health secretary has warned.
Vaughan Gething told AMs of more "difficult days" ahead as winter pressures continue.
He said there had been "unprecedented" spikes in demand in recent weeks .
On Wednesday, Public Health Wales said the number of consultations for flu had more than doubled from the last week of 2017 to the first seven days of 2018.
There were 37.7 consultations per 100,000 people from 1-7 January, compared to 16.7 consultations per 100,000 in the last seven days of 2017.
Other pressures have included a 54% rise in the most critical 999 calls to the ambulance service on New Year's Eve.
There was also a 29% increase in "red" calls on New Year's Day.
GP and other primary care services in Wales have also had to deal with 100,000 patients on peak days, he said.
"These are not pressures you can reasonably plan for," Mr Gething added.
He was responding to a question by the Conservative health spokeswoman Angela Burns, who claimed NHS staff had reported that they had "never seen the NHS in such a bad way".
She asked the health secretary to undertake a "urgent assessment" of how £50m allocated to health boards in the autumn to ease winter pressures had been spent.
"Something somewhere just didn't work," she said.
Ms Burns also called on the health secretary to hold managers' "feet to the fire" to make sure that an extra £10m winter pressures funding announced by the Welsh Government last Friday reached frontline services.
Meanwhile, Plaid Cymru health spokesman Rhun ap Iorweth said the Welsh NHS no longer had "the resilience to deal with peaks in demand" because of a reduction in the number of hospital beds over a number of years.
He said the Welsh Labour Government should "admit to your part in causing the problems" having been in charge of NHS in Wales for 19 years.
Mr Gething rejected the call to hold an immediate investigation into NHS performance this winter claiming lessons are continually being learnt - and that the NHS would again be better prepared next winter.
He also said the NHS here was in a stronger position than in England in not having to implement "nationwide postponements" of planned surgery.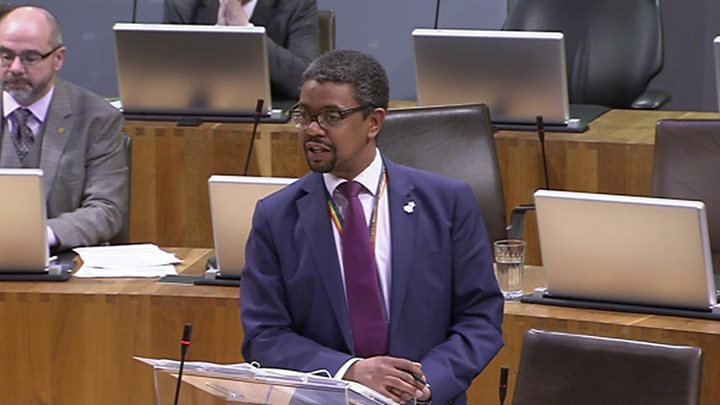 Mr Gething said he expected the waiting times performance of the Welsh NHS on scheduled (elective) care to be in "an improved position by the end of the financial year" compared to last year.
Official statistics, which will give an indication of the impact of winter pressures on performance in December, will be published next week.
Meanwhile, Prime Minister Theresa May has accused the Welsh Government of "de-prioritising funding" for the NHS in Wales.
Responding to a question from Jeremy Corbyn on the NHS during the first Prime Minister's Questions of 2018, Mrs May said: "If the Labour party has all the answers then why is it we see funding being cut, targets not being met in Wales where the Labour party's responsible?"
Welsh Labour accused Mrs May of "straight lies" in a tweeted response.
"Spending per person on health & social services increased by 4.5% in Wales 2016/17 - the highest increase of any of the four UK countries. Spending per person in Wales stood at £2,811, some 8% higher than in England."
It also accused the UK government austerity for "slashing" the Wales budget.