Sky buys controlling stake in TV production company Avanti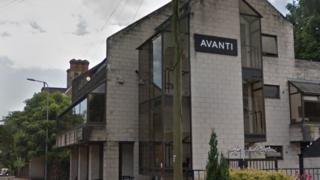 Sky has bought a controlling stake in Cardiff-based TV production company Avanti - increasing its share to 51%.
The companies agreed a distribution partnership in 2016 and Sky bought a minority shareholding last year, but now controls Avanti's operations.
Sky Vision said it was a "natural extension" of its growth strategy.
Avanti was founded in 1997 by Emyr Afan and Mair Davies and has made factual and entertainment programmes for S4C and BBC Cymru Wales.
The company will sit in Sky's production portfolio alongside nine other US and UK media companies, including Love Productions and Blast Films.
In 2017, Avanti and production partner Nine Lives won the contract to produce BBC One's Songs of Praise.
Sky Vision Managing Director Jane Millichip said: "We have been working with Avanti for two years now, so the acquisition of a majority stake is a natural extension of our joint growth strategy.
"We believe Sky Vision will provide strong commercial partnership, and Avanti is a complementary fit in our growing production portfolio as a network and nations and regions supplier."
Avanti co-founder Emyr Afan described Sky as "dream come true partners" and said the deal would help the company fulfil "long-term creative and commercial ambitions".