Wales-India 'ambitious' health links plan to be discussed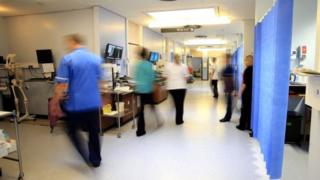 An "ambitious agenda" for strengthening healthcare links between India and Wales post-Brexit is to be discussed.
The British Association Of Physicians Of Indian Origin (BAPIO) - which represents more than 500 Welsh-based doctors - meets in Cardiff on Saturday.
About 200 delegates will discuss a recent review of the NHS in Wales and how to sustain it through innovations.
The report will be discussed with Health Secretary Vaughan Gething.
Kidney Wales chief executive Prof Roy J Thomas said the "strong contribution" of Welsh Indian medical professionals meant they were well placed to discuss a prudent health care system.
BAPIO Wales is its largest UK division and Saturday is its ninth conference.
It has links to all Welsh health boards and its work has included recruiting Indian doctors on fixed two-year placements in 2016 and 2017, saving more than £500,000 in locum costs.
The organisation also helps exchange skills and ideas between India and Wales.
Secretary Dr Hasmukh Shah said: "Britain's proposed exit from the Europe Union allows us in Wales to renew the historical links between the Indian subcontinent and the NHS.
"Building on the successful track record of BAPIO, this conference will set an ambitious agenda for strengthened relations, for mutual benefit."
First Minister Carwyn Jones and Secretary of State for Wales Alun Cairns are also due to attend a banquet at the end of the event.