Unemployment rate in Wales falls but lags behind UK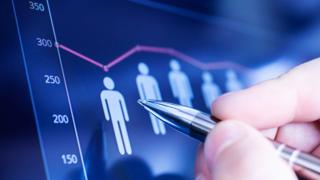 The unemployment rate for Wales has fallen slightly to 4.6%, but remains higher than the UK average.
The latest figures show there were 70,000 people out of work between December 2017 and February 2018, which is 3,000 fewer than the previous quarter, and 4,000 fewer than a year earlier.
The Welsh unemployment rate fell by 0.3 percentage point over the past year.
The UK rate fell 0.1 percentage point from the previous quarter to 4.2%.
Figures released last month put the Welsh unemployment rate at 4.8%.
The employment rate for people aged 16-64 was down 0.1 percentage point at 73% compared with 12 months ago.
The rate of economic inactivity increased slightly over the year by 0.3 percentage point to 23.4%.
This looks at the number of people between 16 and 64 not actively looking for work because they are full-time students, carers, early retirees or long-term sick and they are not counted in the unemployment rate.
Wales' unemployment rate is lower than London, Yorkshire/Humberside, West Midlands and north-east England, according to the information published by the Office for National Statistics.
The unemployment rate in both south-east England and south-west England was 3.4%.
Welsh Secretary Alun Cairns said: "While there is still a lot of work to do, I am confident we will build on this encouraging picture as employers continue to seek out our skilled workforce and great venues for investment".