Judge frustrated over mental health places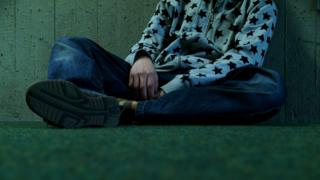 A High Court judge has spoken of the problems finding beds for vulnerable young people with severe mental health problems in Wales.
Mr Justice Francis, sitting in Cardiff, called it a 'growing problem'.
He was speaking at the case of a 17-year-old who had been held in an "inappropriate" placement because a bed in a hospital or mental health unit could not be found for her.
The judge described the situation as a "desperate tragedy".
Health Secretary Vaughan Gething had been invited to attend court but he declined by saying he did not have a "direct role" in commissioning beds.
The court heard that the girl, who has severe learning disabilities and is psychotic, had been staying in a unit in south Wales which was unsuitable and could not meet her needs.
In evidence, Newport council said it was extremely concerned that her mental, emotional and physical health needs were not being met in her current placement.
It said they believed she was suffering significant harm.
A representative for Aneurin Bevan University Health Board told the court that beds for young people with learning difficulties were stretched across the UK.
However, a bed was found in the Gwent area while the court was adjourned.
Mr Justice Francis said: "There are a number of cases here and in England where vulnerable young people have not been given the attention they need… It is a problem that is growing. Places for vulnerable, young people are not available."
Evidence to the court also showed that Newport council had explained the situation to the Mr Gething, who was invited to attend court.
He responded by email and said that the Welsh Government did not have a direct role in the commissioning of mental health services and said he did not have an operational, decision-making role.
"Further, he informed the local authority that as local health boards and the Welsh Health Specialist Services Committee (WHSCC) have responsibility for commissioning mental health services in Wales he did not think it was appropriate for him to attend court in relation to the matter."
Concerns had been raised about the girl's placement.
An email, from the head of the unit where she was staying, was sent to the local authority.
It said: "Although she has been here for a couple of weeks, her behaviour and demeanour has significantly deteriorated.
"We are extremely concerned… [She is] now at significant risk staying here. We have had to completely isolate her from the other children and double the staff to keep her safe.
"I know I don't need to point out that we are keeping a psychotic child here who really needs to be in a hospital with specialist CAMHS provision, access to the right medication and therapeutic intervention as prescribed by CAMHS."
The unit also said that it had to hold off new admissions to the unit because of the numbers of staff needed to manage the girl.
It said that the girl needed to be admitted to hospital as soon as possible.
Despite that, no alternative had been found.
Justice Francis told the court that lessons could be learned from this case.
The girl's longer term care will be discussed at a further hearing.