Barclays' move to shut Rhayader branch criticised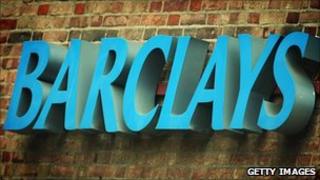 Politicians and traders have criticised a decision by Barclays to close a small branch in Powys, leaving a town with just one bank.
The bank said the decision in Rhayader had not been taken lightly, but customer numbers were in decline.
Local AM Kirsty Williams, the chamber of trade and MEP John Bufton have criticised the closure due in March.
An HSBC branch, open three days a week, will then be the town's only bank.
Rhayader Chamber of Trade has a launched a petition opposing the closure and about half the town's 2.000 population have signed.
Mr Bufton said he had written to complain to Barclays' executive committee and board.
"It is important locally, for business and for tourism, that both residents and visitors have access to banking services, particularly banks such as Barclays with an international remit," he said.
"I am disappointed that during these tough economic times Mid Wales is being deserted by companies integral to an efficient infrastructure."
Barclays said staff at Rhayader would be transferred to other branches.
A spokesman added: "On 25 March, 2011 we will be merging our branch at Rhayader with our branch located at Llandrindod Wells.
"This decision has not been taken lightly and we appreciate that it may inconvenience some customers.
"The branch has seen consistently declining customer numbers which means it is not sustainable to keep the branch open."
Local MP Roger Williams, AM Ms Williams, the vice-chairman of the Chamber of Trade Keith Foster, county councillor Kelvin Curry and a town trader will meet Barclays officials on Friday.