Newtown satellite tracking firm Quartix wins £4m deal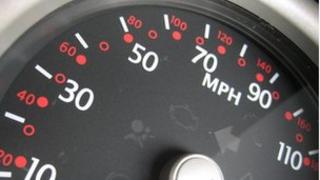 A small hi-tech firm has won a £4m contract to supply its vehicle tracking device to an insurance company.
Quartix, which has its headquarters in Newtown, Powys, also plans to increase its workforce by 10 to 37.
The firm is supplying Coverbox, a pay-as-you-drive insurance company, with 15,000 of its satellite tracking units in the first year of its contract.
Quartix said rising insurance and fuel prices were forcing businesses to explore ways of reducing costs.
The vehicle tracking device can detect where a vehicle is going, where it has been and whether it has broken the speed limit.
Coverbox policyholders receive the Quartix trackers and qualify for discounts if the system detects their mileage is less than anticipated or their journeys have been made in off-peak periods when fewer accidents occur.
The company's sales and marketing director Andy Kirk, said the business was part of a growing market, and 27,000 vehicles were currently tracked using its product.
"Within Newtown we can call on highly skilled and highly committed people," he said.
Quartix, which also has offices in Southampton, Cambridge and Paris, was founded 10 years ago, and supplies 2,500 companies with trackers, including the emergency services.
Mr Kirk said insurance costs were so high at the moment that companies and individuals were looking to lower premiums, but to do that they had to lower the risk. This is where trackers came in.
He added that increases in petrol and vehicle insurance costs had benefited Quartix as companies explored ways of reducing overheads.