Waiting times concern for cardiac treatment in Wales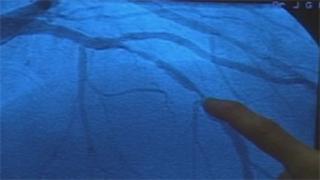 Numbers of patients waiting to start cardiac treatment in Wales have risen by 30% since December 2009.
Conservative health spokesman Darren Millar said the figures showed waiting times were slipping.
In March 2011, there were 13,613 people waiting, and 109 have been waiting over nine months, says Statistics Wales.
But the Welsh Government said the majority of patients continued to be seen and treated within waiting time targets.
The Conservatives said no patients should wait longer than 36 weeks for treatment under Welsh Government targets.
The party points to those waiting 36 weeks or more rising from just one patient in March 2010 to 109 a year later under latest statistics released by Statistics Wales, part of the Welsh Government.
Mr Millar said: "Welsh NHS waiting times are slipping.
"The number of patients waiting for cardiac treatment continues to soar, while the overall number of people waiting for NHS treatment has rocketed.
"As of March 31 this year, 5,207 people had been waiting more than 36 weeks [overall numbers of patients waiting to start treatment]. A year ago it was 76.
"That's not just a slip - that's a disastrous slide and things have got to change."
He added that the Welsh Government planned to cut the NHS budget by £1bn during the next three years and this was "unlikely to help in resolving this issue".
But the Welsh Government said it was not cutting the health budget, and it was maintaining its investment in the NHS "despite the significant cuts made to the Welsh budget by the UK Government".
A Welsh Government spokesman said: "The majority of patients continue to be seen and treated within our waiting times targets.
"Just over 99% of patients waiting for cardiac treatment waited less than 36 weeks from the date the referral letter was received in the hospital for treatment."
He said 96.6% of the patients treated during March were treated within 26 weeks.