Christopher Cluskey cleared of GBH with intent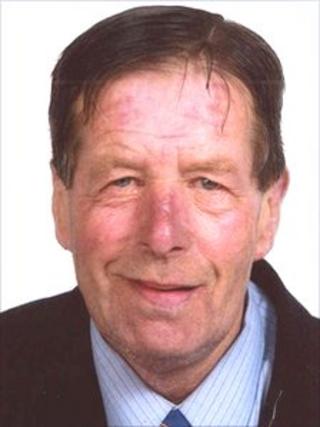 A mid Wales man has been cleared of inflicting grievous bodily harm, with intent, on a friend who later died.
Christopher Joseph Cluskey, 57, admitted inflicting grievous bodily harm on Thomas Morgan, 63, but denied intending to cause serious injury.
Judge Niclas Parry told Cluskey, from Maesyrhandir, Newtown, that he would be sentenced on what he'd admitted doing.
He remanded him in custody on Tuesday and said all sentencing options would remain open.
Prosecuting barrister Simon Mills, told the jury at Mold Crown Court that Cluskey "saw red" and was responsible for a severe assault on Mr Morgan, known as Tommy, at his home in Robin Square, Maesyrhandir, in January.
No link
The prosecution stressed that there was no link between the defendant's admitted assault and Mr Morgan's later death.
Mr Morgan died from a brain haemorrhage and it was simply not possible to say that it resulted from Cluskey's assault upon him, the court heard.
On 9 January, or a day very close to it, Cluskey had subjected Mr Morgan to repeated blows, the prosecution said.
A vulnerable man not in a position to defend himself, Mr Morgan suffered bruising and cuts to the head and face, together with broken ribs.
He was found dead in his bed the next day by the defendant.
That evening Cluskey, known as Tiger, went to his mother's house and told her that he had walked into Mr Morgan's home and found him dead.
He added: "I suppose I'll have the blame."
Clusky told his mother that he had hit Mr Morgan the night before because he had gone into the Shuttle public house and the barman asked him for £27, saying Mr Morgan had said Cluskey would pay for his slate.
Mr Mills said that Mr Morgan did not have a slate at the Shuttle, but Cluskey said he had been to his home and given him a couple of punches.
It was said that Cluskey struck him a couple of times to the face but Mr Morgan told him to leave him alone and went to bed.
When told the results of the post mortem examination, Cluskey said he did not think his blows had been strong enough to cause rib fractures.