Warrant sought to DNA Kirsty Jones Thai murder suspect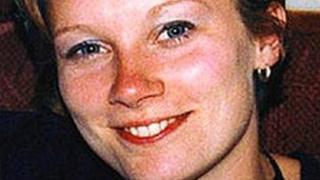 Thai police investigating the murder of Kirsty Jones will have to seek a warrant to forcefully carry out a DNA test on a Thai lecturer.
He refused Dyfed Powys Police's request to give a sample voluntarily, after being approached by Thailand's Department of Special Investigation.
Kirsty, 23, from Tredomen, near Brecon in Powys, was raped and strangled at a guesthouse in Thailand in August 2000.
The Chiang Mai University professor has denied any links with Kirsty.
Police stressed that the professor's rebuffal of their request could not be in any way considered an admission of guilt.
But they will now have to go through legal channels to secure a DNA sample.
It is understood the DSI are fearful they may be sued, as the professor is a respected member of the community.
Setback
But the refusal of a DNA test is another setback for the investigation into Kirsty's murder, which happened 11 years ago this month in Chiang Mai in the Aree Guest House.
She was three months into a two-year around-the-world trip.
Despite a number of arrests, no charges have ever been brought over her death, and the lengthy, slow-paced investigation has frustrated the Jones family.
Police in Chiang Mai, the Thai northern capital, were heavily criticised at the time for their handling of the case.
The family's concerns led to Dyfed-Powys Police's involvement in 2001, and forensic officers later secured the killer's DNA.
Ms Jones's mother, Sue, has continued to battle for justice for her daughter, and has met Foreign Office and Thai officials.
On the 10th anniversary of her murder last year, Mrs Jones said she would never give up the fight to see the murderer caught.
"The main thing that needs to be done is to DNA the alleged suspect in the case," she told BBC Wales.
"If that was done we could either say that he is the guy who murdered Kirsty or eliminate him from the investigation."
She added that "not a day goes by" when Kirsty is not in the family's thoughts.