Aberystwyth harbour oil spill investigation continues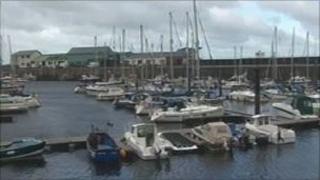 An investigation is continuing into an oil spill at Aberystwyth harbour.
Environment Agency Wales says it traced the source on the red diesel which polluted the water to a nearby unnamed company.
But it said officers were continuing to investigate and it had yet to decide what action would be taken.
People who were staying on boats in the area were advised to seek alternative accommodation following the spill, which was found on 3 September.
The diesel has since dispersed.