Deloitte and Eversheds join Aberystwyth Uni inquiry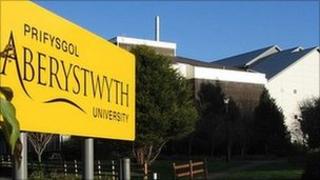 A major accounting firm and a legal team are working with Aberystwyth University following an internal review of its estates.
The inquiry, which is expected to conclude early next year, came to light earlier this month.
Accountants Deloitte and London-based legal firm Eversheds have been called in to help.
The university is looking at a number of "commercial and operational" activities but police are not involved.
The investigation follows an internal review initiated by the new vice-chancellor Prof April McMahon.
The university said staff were co-operating fully but, as investigations were ongoing, there was little more it could add.
Confirming Deloitte and Eversheds were helping the university, a spokesman said: "As that investigation is very much on going, and to avoid prejudicing the outcome in any way, we are not in a position to comment further at this juncture."