Welshpool car parts firm Cobra UK to create 49 jobs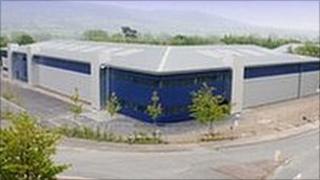 A new £12m order to supply car giant General Motors (GM) with parts will see a Powys company double its workforce.
Welshpool-based Cobra UK has won a contract to provide load space covers for the Vauxhall Astra, which is made at a plant in Cheshire.
The expansion will create 49 jobs, taking the workforce to nearly 100.
It follows another major order, worth £56m, to export parts to Thailand, Brazil and Indonesia, which was announced in June.
Cobra UK also supplies Bentley, Volvo and Audi with trim products ranging from load space covers and tread plates to sun blinds.
It has also branched out into the aerospace industry and is developing a prototype lightweight aircraft seat.
The company has bounced back since the collapse of MG Rover in 2005 saw it lose 90% of its sales.
Gary Seale, Cobra UK's managing director, said he was delighted.
"We have proved that we consistently produce the high qualities required by the European automotive industry and this is a real boost for Wales as a whole.
"It is particularly good news that Vauxhall is actively seeking to source supplies form the UK and have recognised Cobra as a major supplier."
Bill Parfitt, chairman of GM UK and Vauxhall Motors, said Vauxhall was keen to push for new business with UK suppliers, and GM globally was increasingly aware of the great potential in the country.
GM said from next year Cobra would produce components for its plant in Ellesmere Port where the Astra Sports Tourer was built for the European market.
Montgomeryshire MP Glyn Davies welcomed the news.
"It's also good news that Vauxhall UK has placed such an important order with a Wales-based manufacturing business," he said.
"Today's news is a very welcome Christmas present for Welshpool."