Shimizu Industry UK warns of Welshpool job losses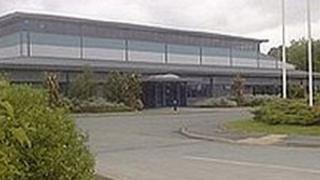 A car parts manufacturer in Powys is warning of further job losses, blaming the "continuing difficult trading situation".
Shimizu Industry UK (SI-UK) laid off all its temporary staff and announced plans to make up to 30 full-time workers redundant a year ago.
The Welshpool firm makes parts for Honda, Toyota and Caterpillar, but is not revealing the number of job cuts.
It employs more than 170 people and has a turnover of about £17m.
In a statement, SI-UK's managing director Kenji Sakamaki and executive director Trevor Gaughan said: "Due to the continuing difficult trading situation SI-UK needs to reorganise its company structure.
"This may result in a small number of permanent staff being made redundant."