Radio Ceredigion: Town and Country Broadcasting awarded seven-year licence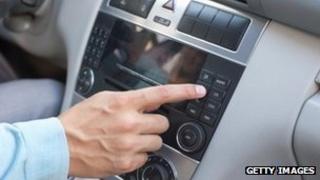 One of Wales' largest radio companies has been awarded a new seven-year licence to operate Radio Ceredigion in mid Wales.
Town and Country Broadcasting (TCB), which bought the station in 2010, faced a rival bid for the licence from Radio Ceredigion 2012.
But media regulator Ofcom said the TCB bid for the FM licence was more "financially sustainable".
The losing bid had pledged to provide more Welsh-language programming.
Ofcom awarded a community licence to a new station called Radio Beca last month, which will broadcast in much of west and mid Wales, and mainly in Welsh.
Radio Beca was formed following the takeover of Radio Ceredigion, and its chair Geraint Davies was also part of the Radio Ceredigion 2012 bid.
Mr Davies, who was a former volunteer at Radio Ceredigion, has complained that TCB has put more emphasis on English language broadcasting since its takeover.
Ofcom refused a request by TCB last year to cut its Welsh language output at Radio Ceredigion, which is split almost equally.
TCB's managing director Martin Mumford said: "Radio Ceredigion carried out independent audience research to determine the best mix of programming.
"We are pleased to have won this award and are excited and look forward to moving the station forward in line with the research findings as quickly as possible."
The Radio Ceredigion 2012 bid had pledged to increase programming in Welsh.
But Ofcom said Welsh language provision for the area would be provided by Radio Beca.