Royal Welsh Show chief executive David Walters to retire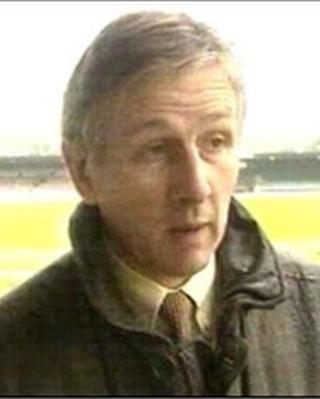 The chief executive of the Royal Welsh Agricultural Society, David Walters, will retire from the organisation next May.
The Royal Welsh board said Mr Walters was "loyal and inspirational" and "an exceptional team leader".
He joined the organisation in 1976, became secretary in 1978 and chief executive in 1984.
Mr Walters said it was "a difficult decision" but said it was time to "make way" for a younger person.
He added: "I shall miss my colleagues and the stimulation of such an exciting role which I have greatly enjoyed."
A spokesman for the Royal Welsh board said: "As chief executive of the society he has earned the respect of farmers in Wales and also the admiration of his peers in other agricultural show societies in the UK for his achievements on behalf of the Royal Welsh."
The 2012 Royal Welsh Show saw a record 240,964 visitors at the four-day event in Llanelwedd.
The farming showpiece is estimated to bring around £40m into the local economy.