Welshpool dog ban: Council in fouling clampdown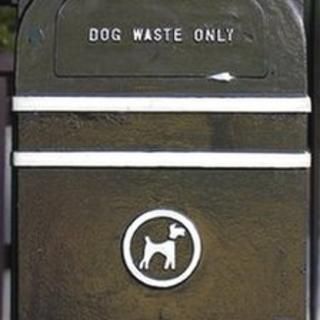 Dogs have been banned from many public areas in Welshpool because owners are failing to clean up after their pets, say councillors.
Welshpool Town Council has made playgrounds and sports fields dog-free zones in the clampdown on fouling.
The council has said the problem has persisted despite warnings and campaigns, and CCTV to target the culprits.
People found in prohibited areas with their pets could now face prosecution.
Town councillors voted to introduce the dog control order at a meeting on Wednesday night.
The council said dog mess was the "number one issue" for many residents.
It has asked town clerk Robert Robinson to establish a working group, which will include dog walkers and a vet, to work out a programme of education for owners. There are also plans for a dog charter.
Coun John Morgan, chairman of the finance and strategy committee which recommended the dog ban order to the full council, said: "A lot of residents and the council were concerned about the amount of fouling.
"The number one issue for electors was dog fouling, so we felt we had to do something about it."
Dogs on leads will be allowed in the new Country Park which opens in Welshpool in the summer, and they will be allowed on land in Brookfield Road, but not on the football pitch in the area.
'Named and shamed'
Powys council said in January that Welshpool Town Council did not need authority from it or the Welsh government to issue the dog control order.
Last year Football Association of Wales Trust development officer Tim Broome said dog owners who allowed their pets to foul on sports pitches should be named and shamed.
Mr Broome said some pitches had to be cleared of mess before youth teams could play.
His comments followed complaints by Powys sports clubs who said dog fouling was a growing problem in towns like Welshpool and Newtown.