Powys stroke rehabilitation unit moves to Brecon hospital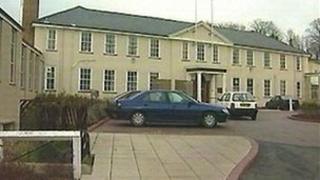 Stroke rehabilitation services in south Powys will move eight miles (13km) from one hospital to another next week.
The services will transfer from Bronllys Hospital to Brecon's Breconshire War Memorial Hospital on 10 February.
The move follows public consultation in 2012 when Powys Health Board received more than 140 responses to its plans.
The health board said its aim was to provide a more efficient service.
Despite the proposals to transfer its stroke unit, health officials have said Bronllys Hospital will retain other outpatient services such as its Parkinson's and urology units.
In the longer term, the health board has said it is looking at plans for the future of Bronllys Hospital due to the limited working life and condition of buildings at the site.
Bob Hudson, chief executive of the health board, said: "I know there were initial reservations about this move.
"But I hope the success of other local projects, such as the virtual ward and the recently upgraded theatres in Brecon, help to demonstrate that we are committed to delivering the most appropriate care for the people of Powys."