Plans for a super-school at Llandysul move step closer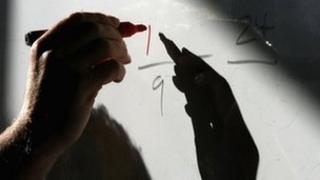 A controversial scheme to create a super-school in Ceredigion has moved a step closer after being backed by the council's cabinet.
Secondary school Ysgol Dyffryn Teifi in Llandysul, the village primary school and four others in the area will close by the autumn of 2016 if full council support the decision.
The super-school will educate children from three to 19.
The council will decide on the proposals in July.
It will be the first time that all 42 council's members - rather than the eight-strong cabinet - will decide education issues since responsibility for school organisation shifted in late January.
The move comes after amendments to the School Standards and Organisation (Wales) Act 2013.
If approved by full council the Llandysul-based facility will be the county's second "all-through" school following in the footsteps of Ysgol Ffynon Bedr school which opened in 2012.
The council is restructuring primary education, saying there are 1,000 fewer children in Ceredigion than a decade ago.
'Move forward'
The plan is to close primary schools in Aberbanc, Coedybryn, Llandysul and Pontsian by August 2016 with the new school opening in Llandysul on 1 September that year.
It will have room for 360 primary school pupils, 678 secondary pupils and 60 part-time nursery places.
Draft plans for the new build also includes an all-weather sports pitch suitable for football, hockey and tennis and a swimming pool.
Llandysul county councillor Peter Evans said: "I was initially opposed to the plans for the new school, but with pupil numbers decreasing in Ceredigion the status quo is not an option and we now have to move forward."