Welshpool council move for drinking ban in town centre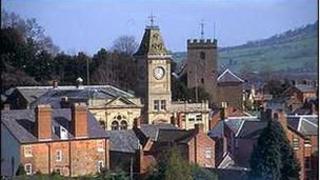 A town council will apply to clear the streets of drinkers after the idea was backed by locals.
Welshpool Town council has decided to move ahead with an application to ban alcohol from designated public places in the town centre.
The move was supported by 96% of 452 respondents to a consultation on the council's community plan for the next three years.
The council hopes the ban will be in place by late summer.
Town clerk, Robert Robinson, said: "Locals are unhappy about groups of people sitting and drinking on the streets.
"They feel intimidated and it is not good for tourism.
"We have got the police's support and we have sent consultation letters to licensed premises in the town."
Community plan
Mr Robinson added that if an application to Powys council for a Designated Public Place Order (DPPO) was successful, the plan could be in place late summer.
DPPOs give the police powers to stop people drinking and to confiscate alcohol in public places.
It would not affect people drinking outside public houses.
The town council distributed more than 3,000 questionnaires to Welshpool residents in March as part of its third community plan consultation.
It adopted its first community plan in 2007 and its second in 2010.
Completed projects include building five playgrounds, hosting councillor surgeries and taking over the town's motte and bailey castle site.
"We have already taken on responsibility for the town's Tourist Information Centre, public toilets and playgrounds as part of our previous community plans," said Mr Robinson.
The full community plan will be published on 10 April.