John Beddoes School to shut ahead of Newtown takeover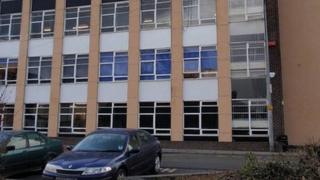 A struggling secondary school founded during the reign of Elizabeth I will shut later.
John Beddoes School in Presteigne is named after the wool merchant who founded it in 1565.
But Powys Council is closing the school, which is in special measures, over poor exam results and falling pupil numbers.
John Beddoes will become a campus of Newtown High School - which is based 30 miles away - after Easter.
As an expanded school Newtown high, with one head teacher, will operate as a spilt-site campus with children aged between 11 and 16 educated in Presteigne, meaning John Beddoes also loses its sixth form.
A Powys council spokesman said: "The council has received notification from Huw Lewis, minister for education and skills, accepting the council's proposals to discontinue John Beddoes School and increase the capacity of Newtown High School to include the campus and pupils of John Beddoes School.
"The proposals will be implemented at the end of the spring term April 2014."
An action group was formed against the council's plans and objectors staged various demonstrations in a bid to keep John Beddoes open.
In May last year a week-long bell-ringing protest was held, inspired by an instruction from the school's founder that a curfew bell be rung every night.
Dwindled
But in December last year Mr Lewis gave the Newtown takeover the green light.
A decade ago Newtown High School was placed on a serious weakness list after a highly critical inspector's report but since then it has seen a reversal in its fortunes.
It has been named Powys' first lead practitioner school - a Welsh government initiative which sees the country's best schools supporting poor performers.
John Beddoes became the first secondary school in Powys to be placed in special measures by school inspection body Estyn in December 2012, when performance and prospects for improvement were judged unsatisfactory.
Powys council has said the school's exam results in recent years have been poor, while pupil numbers have dwindled from 550 to 350 in five years.