Machynlleth holds health service study meetings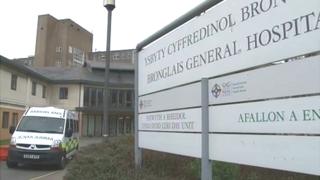 A meeting to gather evidence to be fed into a Welsh government study on Mid Wales health services will be held in Machynlleth later.
Health Minister Mark Drakeford commissioned the independently-led research on the future shape of health provision in the region in December.
The study is being led by Professor Marcus Longley of the University of South Wales.
A report will be presented to the Welsh government in September.
The Dyfi Valley Bronglais Campaign Group organised two meetings at the town's Plas on Wednesday.
The first session took place at 14:00 BST and the second one will be held at 19:00 BST.
Group chairman, Keith Jackson, said: "We've held a number of campaign meetings over the last two years to voice our concerns that Bronglais Hospital in Aberystwyth isn't being regarded as a key hospital by the Welsh health service because of its rural location.
"We've organised these meetings to ensure that we are speaking on behalf of the people of this area before submitting the evidence to Marcus Longley's group."
Last week, Welshhpool Town Council announced it would invest £450 to carry out a health survey in that area of Powys before submitting it to Prof Longley.
It intends to carry out the month-long survey in July.
Health Minister, Mark Drakeford has said the study would "provide clarity and a firm foundation upon which to develop a strengthened approach to the joint planning of health services in this area".