Ceredigion council rules out merger with Pembrokeshire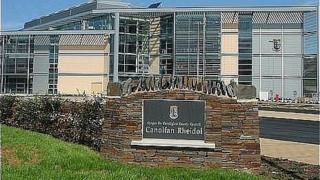 Ceredigion councillors have rejected any moves to voluntarily merge with the neighbouring Pembrokeshire authority.
The council voted unanimously against a potential merger, in response to a Welsh government consultation.
Ministers have signalled that they want the number of councils in Wales to drop from 22 to 10 or 12, as recommended by the Williams Commission.
But Ceredigion council leader Ellen ap Gwynn said her authority was sending a clear message to the government.
"A business case does not exist to support a merger between Ceredigion and Pembrokeshire," she has insisted.
'Differences'
Her comments follow the vote on the merger, which took place on Wednesday.
"Everyone agreed that the proposal does not make geographical sense and grave concern was expressed regarding the cultural and linguistic difference between the two counties," she added.
The council is the latest authority to reject a voluntary merger.
Newport has also said it does not want to merge with Monmouthshire while Wrexham has signalled it is unwilling to join with Flintshire
However, Conwy and Denbighshire are examining their options.
Last week, the new Public Services Minister Leighton Andrews said councils should consider merger moves and "shape their own reform".