Lessons inquiry into murder of Patricia Durrant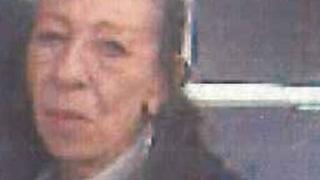 The murder of a Ceredigion woman by a paranoid schizophrenic is to be investigated by an independent panel.
James Hamilton, 60, of Llandysul, slashed Patricia Durrant's throat because he believed demons were about to break into their house and kill them.
He was detained indefinitely under the mental health act after admitting her manslaughter in October 2014.
The review will seek to improve responses to domestic violence.
Ceredigion Community Safety Partnership will look at the circumstances which led to Ms Durrant's death.
It said the purpose of the review was not to lay blame, but to consider what happened and what could have been done differently.