Aberystwyth University older people abuse action project boost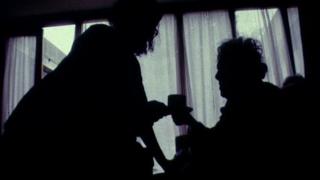 A research project to help older people affected by abuse in their own homes has secured £890,000 in funding.
Experts at the department of law and criminology at Aberystwyth University want to develop ways to help victims get justice other than only criminal action against family members.
Project leaders say abuse can be in different forms other than physical, including emotional and financial.
The Big Lottery grant will also be used to raise awareness about such problems.
The project involves developing services providing support for older people and creating a justice advocate role to support affected people.
University criminology lecturer Sarah Wydall said: "This project addresses a failure of existing procedures to provide victims of elder abuse with a sense of justice and reassurance that the abuse will not continue."