New train services for mid Wales creating 20 new jobs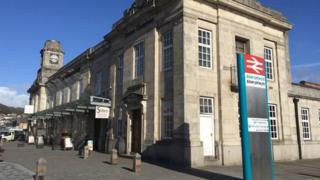 Extra train services have been announced in mid Wales creating 20 new crew and depot jobs.
Four additional return services will operate between Aberystwyth and Shrewsbury from Monday to Saturday.
The new services will depart Aberystwyth at 06:30, 08:30, 12:30 and 18:30 GMT.
There will also be two new return Sunday services, leaving Aberystwyth at 10:30 and 14:33 GMT.
On the Heart of Wales line there will be extra journeys between Llandovery and Gowerton/Swansea and between Llandrindod and Shrewsbury/Crewe.
The new services, funded by the Welsh government, will start from 17 May 2015.