Not-for-profit company to run leisure centres in Powys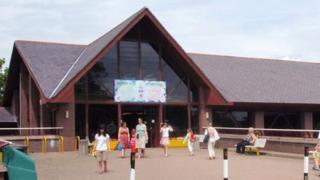 A not-for-profit company based in East Sussex is to run 15 leisure centres in Powys.
Powys Council announced last year that it was putting the management of the leisure centres out to tender as it struggled to deal with cuts.
Wealden Leisure Ltd, which trades as Freedom Leisure, will take control on 1 July.
Four firms submitted bids to run the leisure centres along with one outdoor centre in the county.
Wealden Leisure was set up in 2002 and has a number of contracts in south east England.