Ceredigion-filmed Hinterland scoops New York TV awards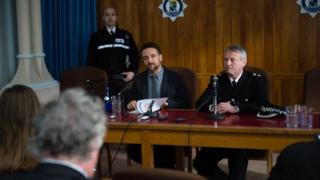 The detective crime series Y Gwyll/Hinterland, filmed in Ceredigion, has won television awards in the US.
It secured the Grand Award at the 2016 New York International Film and Television awards, which is given to a group of the highest scoring programmes among all entries.
It also won a gold medal in the crime drama category.
The cast and crew are currently filming the third series of the bilingual drama for BBC One Wales and S4C.