Powys council gives go ahead to Brecon cultural hub work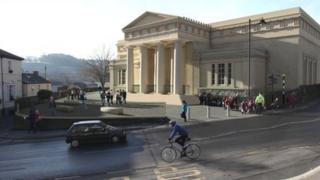 Work on a cultural hub in Powys has been given the go ahead to start this summer.
The project in Brecon, which obtained a lottery grant, will see the Grade II-listed Brecknock museum and art gallery building restored with a new library and tourist information base.
Powys council cabinet approved the work along with an additional £500,000 of funding.
The authority said low interest rates meant it could take the scheme forward.