Ceredigion truancy sweeps find 23 children away from school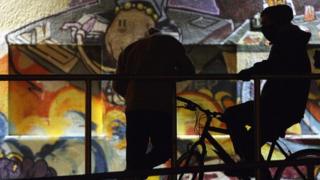 Two truancy sweeps found 23 children who were absent from school without authorisation in Ceredigion.
One on 16 May caught eight youngsters, with a further 15 spoken to on 25 February.
The Dyfed-Powys Police and Ceredigion council-led operations targeted those with low attendance, whose parents had not informed schools of their whereabouts and vulnerable children.
After the success, a sweep is planned every term in 2016-17.
All the youngsters were either stopped and spoken to or visited at their homes, with police and education officers targeting Lampeter, Aberaeron and Tregaron.
The sweeps were arranged because of fears about potential issues relating to truancy, such as low attainment at school and anti-social behaviour.