Reopening of Cardigan Health Centre patient list delayed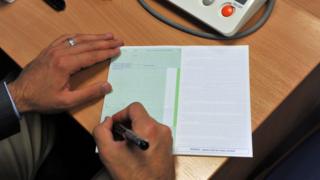 "Unforeseen circumstances" have delayed the reopening of a registered patient list in Ceredigion.
Hywel Dda University Health Board approved for Cardigan Health Centre to close its list for 12 months in February this year.
It had hoped to reopen it on 1 August, but that date has been moved to 1 October.
The health board and health centre said they are "reviewing the situation regularly".
In the meantime, the health centre has agreed to see temporary patients in the area as well as those who are not registered locally and who require immediate treatment.
Last week about 150 patients attended a meeting over the future Ashleigh Surgery in Cardigan.
The current GPs there are due to retire in January and a notice on the practice's contract has been handed to the health board.
But no applications have been received to take over the surgery, which has about 4,500 patients.
A Hywel Dda University Health Board statement said: "Patients who are registered with Ashleigh Surgery are reminded that it is operating as normal and they are still able to access care if required.
"Similarly patients already registered in Cardigan Health Centre will continue to access services as normal from the centre."
It added that patients who have recently moved to the area and are not registered locally will be allocated the "most appropriate practice".