Rhayader community project puts town on the Google map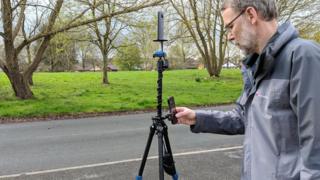 Volunteers in a Powys town are to capture their local area using 360 degree cameras on loan from Google.
Once completed, visitors to Google Street View will be able to take a virtual tour inside Rhayader's businesses, down its countryside paths and around the town.
It is hoped the move will attract more visitors to the area.
A "Google Town" committee has been formed and a training day for volunteers is planned for Monday.
You may also be interested in:
Google's camera loan programme is open to individuals and organisations who want to promote areas of cultural, historical or touristic significance.